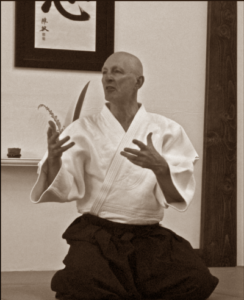 Chief Instructor: James B. West began Aikido training in 1973 with Yoshihiko Hirata Sensei in Seattle, Washington. He has over 30 years of Aikido teaching experience in both the Pugest Sound region under the direction of Hirata Sensei (6th dan Aikido) and in Hawaii under the direction of Takahashi Nonaka Sensei (8th dan Aikido). West Sensei curreently holds the rank of 6th dan in Aikido Yuishinkai with master Koretoshi Maruyama Sensei, founder of Aikido Yuishinkai.
---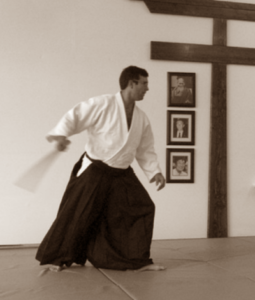 Head Instructor: William L. Niva began Aikido training in 1994. He has taught both youth and adult classes in the Olympia community since 1998. Will Sensei currently holds the Aikido rank of Yondan (4th degree black belt) in Aikido Yuishinkai.
---
Zen Meditation Instructor: Larisa Benson- Larisa began her Zen training in the tradition of Daihonzen Chozen-ji in Hawaii in 2004. She is a student of Ryuko (Norma) Wong Roshi. Larisa also trains in Kyudo (the way of the bow) and in Taekwondo with the rank of 2nd dan in Taekwondo conferred by Grandmaster Young Hak Lee.
Assistant instructors: Brandon Henkins, Jason Taellious, Tim Seabold, Nate Weed, Jennifer Key, and Dan Gilday.